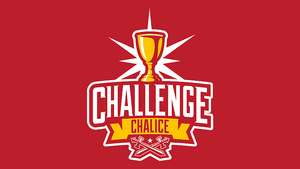 FBE Staff React is one of the series on the REACT channel. It premiered on February 8th, 2017. It features reactors, including host Tom, taking part in a challenge organized by producer Alex.
In 2018, Eric, Tori, Brandon, and Brooklin filled in for Tom as host in some episodes.
Note: Stats up to date until PUNISHMENT PLAY-DOH CHALLENGE (ft. React Cast & FBE Staff) | Challenge Chalice.
Episodes:
Edit
Number
Episode
Page
Featuring
Contestants
1
EAT IT OR WEAR IT CHALLENGE (ft. Teens React Cast) - NEW SHOW!
Page
Teens React
Tom, Tori, Eric
2
NO THUMBS CHALLENGE (ft. React Cast) | Challenge Chalice
Page
Teens React
Adults React
Tom, Mikaela, Labib
3
CONJOINED TWINS CHALLENGE (ft. React Cast) | Challenge Chalice
Page
Teens React
Adults React
Tom/Brooklin, Chelsea/Beau
4
GROSS SMOOTHIE CHALLENGE (ft. React Cast & FBE Staff) | Challenge Chalice
Page
Adults React
FBE Staff React
Tom, Jeannie, Zach
5
PUNISHMENT PLAY-DOH CHALLENGE (ft. React Cast & FBE Staff) | Challenge Chalice
Page
Adults React
FBE Staff React
Tom, Adam, Alyssa
6
MOUTHGUARD CHALLENGE (ft. React Cast & FBE Staff) | Challenge Chalice
Page
Teens React
Adults React
FBE Staff React
Tom, Becca, Kristen
7
100 CHICKEN NUGGET CHALLENGE (ft. Merrell Twins) | Challenge Chalice
Page
Teens React
Adults React
YouTubers React
Tom/Veronica, Jayka/Vanessa
8
URBAN DICTIONARY HOT SAUCE CHALLENGE (ft. Teala Dunn) | Challenge Chalice
Page
Teens React
Adults React
YouTubers React
Tom, Eric, Teala Dunn
9
WET HEAD CHALLENGE WITH MILK! (ft. KIDS REACT Cast) | Challenge Chalice
Page
Kids React
Adults React
FBE Staff React
Tom, Lucas, Brynn
10
MINUTE TO WIN IT EGG ROULETTE CHALLENGE! (ft. Teens React Cast) | Challenge Chalice
Page
Teens React
Adults React
FBE Staff React
Tom, Tori, Alex
11
WATER BOTTLE FLIP CHALLENGE (ft. Teens React Cast) | Challenge Chalice
Page
Teens React
Adults React
Tom/Tori, Michael/Miracle
12
DOG FOOD VS REAL FOOD CHALLENGE! (ft. Teens React Cast) | Challenge Chalice
Page
Teens React
Adults React
Tom, Eric, Kelsey
13
SOUREST DRINK IN THE WORLD CHALLENGE! (ft. React Cast) | Challenge Chalice
Page
Adults React
FBE Staff React
Tom, Brandon, Katie
14
BLINDFOLD DRAWING CHALLENGE! (ft. KIDS REACT Cast) | Challenge Chalice
Page
Kids React
Adults React
FBE Staff React
Tom, Sydney, Cynthia
15
SPICY ORBEEZ CHALLENGE! (ft. React Cast) | Challenge Chalice
Page
Teens React
Adults React
Tom, Eric, Kaelyn
16
BEAN BOOZLED CHALLENGE! (ft. React Cast) | Challenge Chalice
Page
Teens React
Adults React
FBE Staff React
Tom/Eric, Brooklin/Kristy
17
WASABI WHISPER CHALLENGE! (ft. REACT Cast & YOU) | CHALLENGE CHALICE
Page
Teens React
Adults React
FBE Staff React
Tom/Labib, Chelsea/Dallen
18
WHAT'S IN THE BOX CHALLENGE! (ft. React Cast) | Challenge Chalice
Page
Teens React
Adults React
FBE Staff React
Tom/Mikaela, Adam/Julie
19
DUCT TAPE CHALLENGE! (ft. React Cast) | Challenge Chalice
Page
Adults React
FBE Staff React
Tom/Brandon, Ary/James (tie)
20
EXTREME SPICY NOODLE CHALLENGE! (ft. React Cast) | Challenge Chalice
Page
Teens React
Adults React
FBE Staff React
Tom/Brooklin, Kaelyn/David
21
SODA CHALLENGE! (ft. React Cast) | Challenge Chalice
Page
Teens React
Adults React
FBE Staff React
Tom/JC, Tori/Kostas
22
REAL FOOD VS GUMMY FOOD CHALLENGE! (ft. Martinez Twins) | Challenge Chalice
Page
Teens React
Adults React
YouTubers React
Tom/Emilio, Mikaela/Ivan
23
SPICIEST DRINK IN THE WORLD CHALLENGE! (ft. React Cast) | Challenge Chalice
Page
Teens React
Adults React
FBE Staff React
Tom/Jayka, Mikaela/Derek
24
GROSS ICE CREAM CHALLENGE! (ft. React Cast) | Challenge Chalice
Page
Adults React
FBE Staff React
Tom/Kennedy, Jeannie/Mel
25
PANCAKE ART CHALLENGE! (ft. React Cast) | Challenge Chalice
Page
Teens React
FBE Staff React
Tom/Seth , Chelsea/Brandie
26
EXTREME MESSY TWISTER CHALLENGE! (ft. React Cast) | Challenge Chalice
Page
Teens React
Adults React
FBE Staff React
Tom-Vince, Tori-Eric, Tom-Eric
27
EXTREME PINHEAD BALLOON CHALLENGE! (ft. React Cast) | Challenge Chalice
Page
Teens React
Adults React
FBE Staff React
Tom/Julie, Brandon/Tori
28
MESSY DUNK HAT CHALLENGE! (ft. MLB's Hunter Pence & Teens React Cast) | Challenge Chalice
Page
Teens React
Adults React
YouTubers React
FBE Staff React
Tom/Lexi, Mikaela/Hunter Pence
29
Not My Arms Challenge! (ft. Teens React Cast) | Challenge Chalice
Page
Teens React
Adults React
FBE Staff React
Tom/Alberto, Mikaela/Brynn
30
GROSS CHUBBY BUNNY CHALLENGE! (ft. React Cast) | Challenge Chalice
Page
Adults React
FBE Staff React
Tom/Luke, Madison/Brandon
31
BLINDFOLD MAKE-UP PUNISHMENT CHALLENGE!!! (ft. React Cast) | Challenge Chalice
Page
Teens React
Adults React
FBE Staff React
Tom/Kaelyn, Seth/Cynthia
32
TINY HANDS CHALLENGE WITH PUNISHMENT! (REACT)
Page
College Kids React
FBE Staff React
Tom/Tori, Austin/Labib
33
NEVER HAVE I EVER (w/ Punishment Shots!)
Page
Teens React
College Kids React
FBE Staff React
Tom, Eric, Mikaela, Marc
34
PIE IN THE FACE CHALLENGE! (Dog Food, Mustard, Baby Food)
Page
Teens React
College Kids React
FBE Staff React
Tom, Tori, Kennedy, Kristen
35
EXTREME ELECTRIC SHOCK CHALLENGE
Page
College Kids React
FBE Staff React
Tom, Chelsea, Eric, David
36
CARDS AGAINST HUMANITY! (Punishments)
Page
Teens React
College Kids React
FBE Staff React
Tom, Brooklin, Kennedy, Brynn
37
TRY NOT TO GET SCARED CHALLENGE! (Halloween Special)
Page
Teens React
Adults React
FBE Staff React
"Tom", Jordan, Kostas, Sidney
38
PEANUT BUTTER VS CHOCOLATE FOOD CHALLENGE (ft. React Cast)
Page
Kids React
Teens React
College Kids React
Tom, Eric, Tori, Sydney
39
TWO TRUTHS & A LIE! (ft. FBE React Cast & Staff)
Page
Teens React
College Kids React
FBE Staff React
Tom, Rae, Eric, Julie
40
100 DONUTS CHALLENGE! (ft. FBE React Cast)
Page
Teens React
College Kids React
Tom/Madison, Chelsea/Tori
41
Newly Friend Game! (SCORPION PUNISHMENT)
Page
Teens React
College Kids React
Tom/Eric, Brandon/Tori
42
SPICY THANKSGIVING TURKEY CHALLENGE!
Page
College Kids React
FBE Staff React
Tom/Mikaela, Josh/Mel
43
HOT WINGS CHALLENGE! (ft. FBE React Cast)
Page
College Kids React
FBE Staff React
Eric, Labib, Adam
44
NEVER HAVE I EVER (Getting Lucky At Prom?!)
Page
College Kids React
FBE Staff React
Celebrities React
Eric, Benny, Joel Courtney, Meg DeLacy
45
TRUTH OR DARE (Calling Your High School Crush?!)
Page
College Kids React
FBE Staff React
Celebrities React
Tom, Jeannie, Luke Bilyk, Jill Cimorelli
46
SMOOTHIE CHALLENGE (Christmas Food!)
Page
Teens React
College Kids React
FBE Staff React
Tom/Ethan James, Brooklin/Derek
47
DISNEY WHISPER CHALLENGE! (ft. FBE React Cast)
Page
Teens React
College Kids React
FBE Staff React
Tom/Adam, Tori/Jayka
Number
Episode
Page
Featuring
Contestants
48
Ultimate Challenge (WORST PUNISHMENT SHOT EVER!)
Page
Teens React
Tom/Chelsea, Tori/JC
49
BRAIN FREEZE CHALLENGE! (ft. FBE React Cast)
Page
Teens React
Tom, Jordan, Labib, Sean
50
WATERMELON CHALLENGE! (ft. FBE React Cast)
Page
Teens React
Tom/Alyssa, Tori/Kennedy
51
TRUTH OR DARE (Prank Calling Reactors!)
Page
Teens React
FBE Staff React
Tori, Alberto, Julie, Lauren
52
NEVER HAVE I EVER WITH ELDERS!
Page
Adults React
Elders React
FBE Staff React
Tom, Andrea B., Catherine, Don
53
KIDS VS ADULTS Slime Challenge!
Page
Kids React
Adults React
FBE Staff React
Eric/Alyssa C., Lucas/Sydney/Tyler
54
100 HOT WINGS CHALLENGE! (ft. Keith Habersberger & Chris Reinacher)
Page
Adults React
Celebrities React
Tom/Brandon, Keith Habersberger/Chris Reinacher
55
STRAIGHT ARM CHALLENGE WITH KIDS!
Page
Kids React
Adults React
FBE Staff React
Tom/Max, Julie/Dominick
56
NAUGHTY MEME CHALLENGE! (ft. Simmi Singh)
Page
Teens React
Adults React
YouTubers React
FBE Staff React
Brandon, Mikaela, Simmi Singh, Julie
57
ONE CHIP CHALLENGE!!! (Walk on Legos Punishment)
Page
Teens React
Adults React
Tom, Brittany, Jayka, Kennedy
58
SOUR WHISPER CHALLENGE WITH JORDYN JONES!
Page
Teens React
Adults React
Celebrities React
Tom/Mikaela, Eric/Jordyn Jones
58
WHAT'S IN THE BOX W/ MOLLY BURKE (Crabs, Worms & More!)
Page
Teens React
Adults React
YouTubers React
Eric/Molly Burke, Brandon/Jordan
59
GIANT PIZZA CHALLENGE (3 Feet in 30 Minutes?)
Page
Teens React
Adults React
Eric, Mikaela, Brandon, Labib
60
YOGA CHALLENGE WITH SPICY PEPPERS (ft. Sofie Dossi)
Page
Teens React
Adults React
YouTubers React
Tom/Eric, Marlhy/Sofie Dossi
61
MY HERO ACADEMIA (Anime Challenge!)
Page
Adults React
Tom/Brandon, Eric/Jeannie
62
DRINK IT or WEAR IT Challenge!
Page
Teens React\Adults React
Eric/Chelsea, Adam/Anna
63
5,000 JELLYBEAN CHALLENGE (16 LBS!)
Page
Teens React
Adults React
FBE Staff React
Brandon, Brooklin, Kyllis, Will
64
ELDERS & ADULTS PLAY TRUTH OR DARE!
Page
Adults React
Elders React
FBE Staff React
Tori, Eric, Rock, Scott
65
TOE OF SATAN CHALLENGE (World's Hottest Lollipop!)
Page
Adults React
FBE Staff React
Eric, Ethan, Morgan, Lindsey
66
URBAN DICTIONARY CHALLENGE WITH ELDERS & ADULTS!
Page
Adults React
Elders React
Tom/Sharon, Brandon/Vera
67
FORTNITE DANCE CHALLENGE!
Page
Teens React
Adults React
Tori/Will, Brooklin/Jayka
68
KIDS vs ADULTS - 3 MARKER CHALLENGE!
Page
Kids React
Adults React
FBE Staff React
Eric/Sydney, Jenna/Julie
69
GIANT SPICY RAMEN CHALLENGE!
Page
Adults React
Brandon, Chelsea, Emily, Ethan James
70
TEENS & ADULTS PLAY WOULD YOU RATHER!
Page
Teens React
Adults React
Eric\Jordan, Brandon\Dionte
71
BEST FRIEND CHALLENGE (Mystery Sardine Punishment!)
Page
Teens React
Adults React
Brooklin\Scott, Chelsea\Carson
71
SPICY SUSHI CHALLENGE! (ft. SORTEDfood)
Page
Adults React
YouTubers React
Eric\Jamie Spafford, Tori\Barry Taylor
72
KIDS VS ADULTS Lego VS Ikea Build Challenge!
Page
Kids React
Adults React
Eric\Sharon, Sophie\Sydney
73
DOMINOES RELAY CHALLENGE! (ft. Hevesh5)
Page
Adults React
YouTubers React
Tori/Brandon, Eric/Lily Hevesh
74
FORTNITE DANCE CHALLENGE! #2
Page
Adults React
Teens React
Tori/Eric, Brittany/Jordan
75
100 PANCAKE CHALLENGE!
Page
Adults React
Eric, Brandon, Jim, Kennedy
76
LABOR PAIN SIMULATOR CHALLENGE!
Page
Adults React
Eric/Jamayla, Scott/Tori
77
NEVER HAVE I EVER ft. KIDS REACT CAST
Page
Kids React
Adults React
Tom, Sydney, Tida, Tori
78
Gross Pong Challenge (EATING COW INTESTINES?)
Page
Adults React
Tom/Jeannie, Eric/Ethan James
79
GOOGLE MOST ASKED QUESTIONS CHALLENGE (ft. Malinda Kathleen Reese)
Page
Adults React
Eric/Brynn, Malinda Kathleen Reese/Tori
80
MEGA HOT SAUCE CHALLENGE (ft. Teens React Cast)
Page
Teens React
Eric/Jair, Jaxon/Tori
81
Hottest Chocolate in the World? (ft. VAT19)
Page
Adults React
YouTubers React
Tom/Danny Gula, Brandon/Jon Stamm
80
Can We Eat the Largest Gummy Worm in the World? (Challenge Chalice)
Page
Teens React
Tom/Chelsea, Eric/Mikaela
81
We Tried The Rock's 12,000+ Calorie Cheat Meal Challenge
Page
Teens React
Tom/Labib, Brandon/Marlhy
82
YouTuber Guess Who Challenge (ft. React Cast)
Page
Adults React
Brandon/Brittany, Sabrina D./Tori
83
We Tried Pills That Make Sour Food Turn Sweet (ft. React Cast)
Page
Teens React
Adults React
FBE Staff React
Eric/Jordan, Tori/Austin
84
Teens And Adults Play Truth Or Dare (Eating Worms & Spicy Peppers)
Page
Teens React
Adults React
Tom/Jayka, Tori/Jaxon
85
Spooky Horror Food Challenge (ft. React Cast)
Page
Adults React
Tom/Brandon, Eric/Tori
86
We Sent Lunch Around The World To Our Fans! | Spiciest Smoothie Challenge
Page
Teens React
Tom/Jordan, Brandon/Eric
87
Fortnite Dance Challenge #3 (Season 6 Emotes)
Page
Adults React
Tori/Brittany, Chelsea/Daniel P.
88
What's That SMELL Game | Challenge Chalice
Page
College Kids React
Tom/Eric, Brandon/Chelsea
89
Adults PLAY Flip Cup With Little Hands
Page
Teens React
Tom, Brandon/Michelle, Mikaela/Sergio