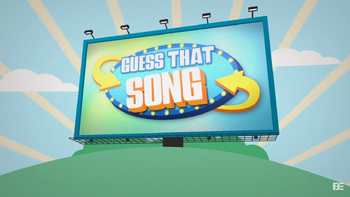 Guess That is a series on the REACT Channel, that premiered on April 21st 2017, where two Reactors are playing against each other. They see or hear part of an object. They have to buzzer and guess the what the object is depending on the challenge. The one who guessed it correctly first gets a point. The one with the most points out of five rounds is the winner.
The game was first played in episodes of FBE Staff React.
Note: Stats up to date until COLLEGE KIDS GUESS THAT SONG CHALLENGE #3 (REACT).
Episodes:
Edit